Andy Smith has a return to PDC darts in mind once the dust settles on a bizarre 2020.
The "Pie Man" is a staple of the darting scene, and a winner of four Players Championship events. Smith lost his PDC Tour Card in December 2016, and hasn't since been able to return to the Tour.
The logging business has kept Smith too busy to get on the oche, though it's arm injuries which have mostly blocked his path back to the big time.
"I haven't, no," he said to the Inside the WDF podcast, when asked if he's had time to get some practice in.
"I damaged my arm about three years ago, when I was still playing on the Tour. Eventually I went to physio, they said I'd ripped my bicep tendon.
"Just as it got better...I'd done it again. That was another year out or so.
"It's a lot better now. Hopefully when this is all over, I want to start getting back. I can start throwing now, it doesn't hurt when I throw.
"So I'll hit the practice board, and hopefully make Q-School."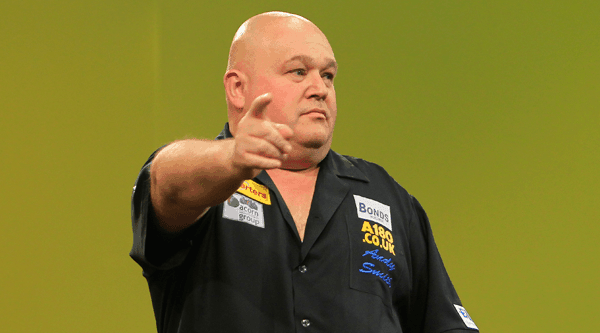 Then and now
After his emergence onto the PDC scene more than 15 years ago, Smith quickly became a regular competitor. Among his highlights were three World Grand Prix quarter-finals, and entering the 2005 UK Open as the top seed - though he was whitewashed by Roland Scholten in the fifth round.
"It didn't bother me, because I can beat the best players in the world - and lose to the worst players in the world!" Smith said.
"I've just never really shone on telly. The best was in Dublin [the scene of his World Grand Prix runs]. I had quite a few good results there.
"I took every game as it came, and enjoyed it, had a good time. I knew I was on decent money anyway - I suppose I should've put more effort in, put more practice in."
Moving back to the present day, Smith is keen to make a comeback, and have a shot at making more darting memories.
"Hopefully - that's what I want, it'd be brilliant!" The Midlands thrower surmised.
https://twitter.com/InsidetheWDF/status/1300708811263672321